CCPA Compliance
The app used for assuring the GDPR/CCPA/APPI/PIPEDA compliance of this site, collects your IP and the email address in order to process the data. For more check
Privacy Policy & Terms of Service
Data Rectification
You can use the link below to update your account data if it is not accurate.
Data Portability
You can use the links below to download all the data we store and use for a better experience in our store.
Access to Personal Data
You can use the link below to request a report which will contain all personal information that we store for you.
Do not Sell My Personal Information
You can submit a request to let us know that you do not agree for your personal information to be collected or sold.
Right to be Forgotten
Use this option if you want to remove your personal and other data from our store. Keep in mind that this process will delete your account, so you will no longer be able to access or use it anymore.
HISTORY
---
It all started sometime in 2018. With our background in visualization and conceptual design, we began with the exploration of new design choices for custom keyboards, introducing friends from design and programmer fields to the custom keyboard scene and trying to grasp where everyone's priorities are. While experimenting with vintage mechanical keyboard designs and simple custom designs, searching for new engineering solutions and researching the right materials, we have been sharing our insights with the custom keyboard community. It quickly became apparent that there is much interest in our work and approach. Our first milestone was the reveal of Werk One design 2020 which was received with a lot of praise by established designers, but most importantly by the custom keyboard community. The decision was made to found werk.technica, a peripheral hardware design studio.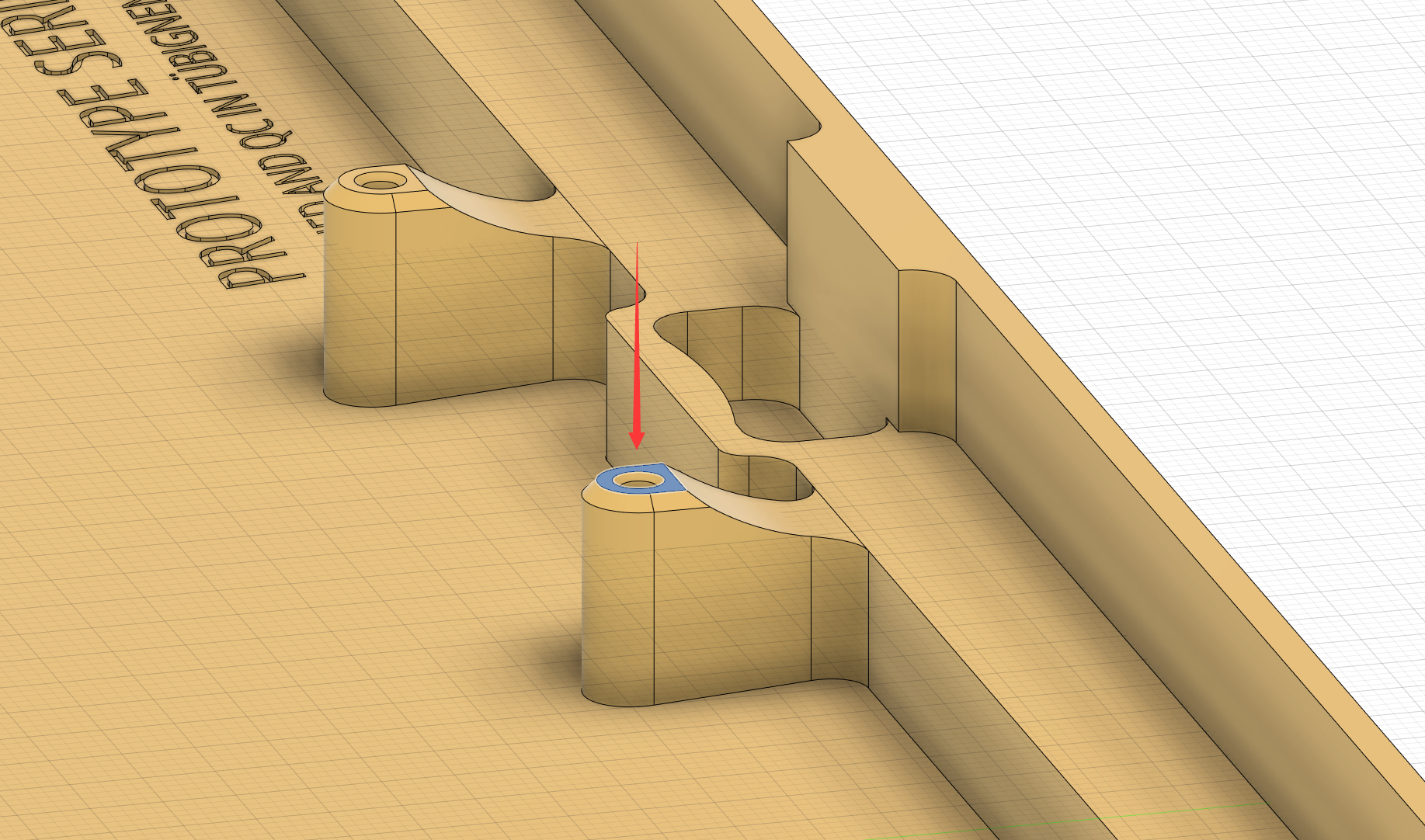 Development Process
---
Our main standard is: when it's ready.
Our products undergo a long and careful development process while we are refining every possible detail and aspect. We experiment with countless iterations of plates, case and mounting designs until we are satisfied with the result and reach the standards we set for ourselves. We prefer to go through as many prototyping rounds as possible and consider preproduction of the finishes and colour matching of the products mandatory before they go into a pre-order. The goal is to keep business decisions secondary to the quality of our products. We will never release a product because of surrounding, secondary aspects. Our aim is to keep the development and production process transparent. You can follow the development of each big werk.technica release on our social media and we do value your feedback.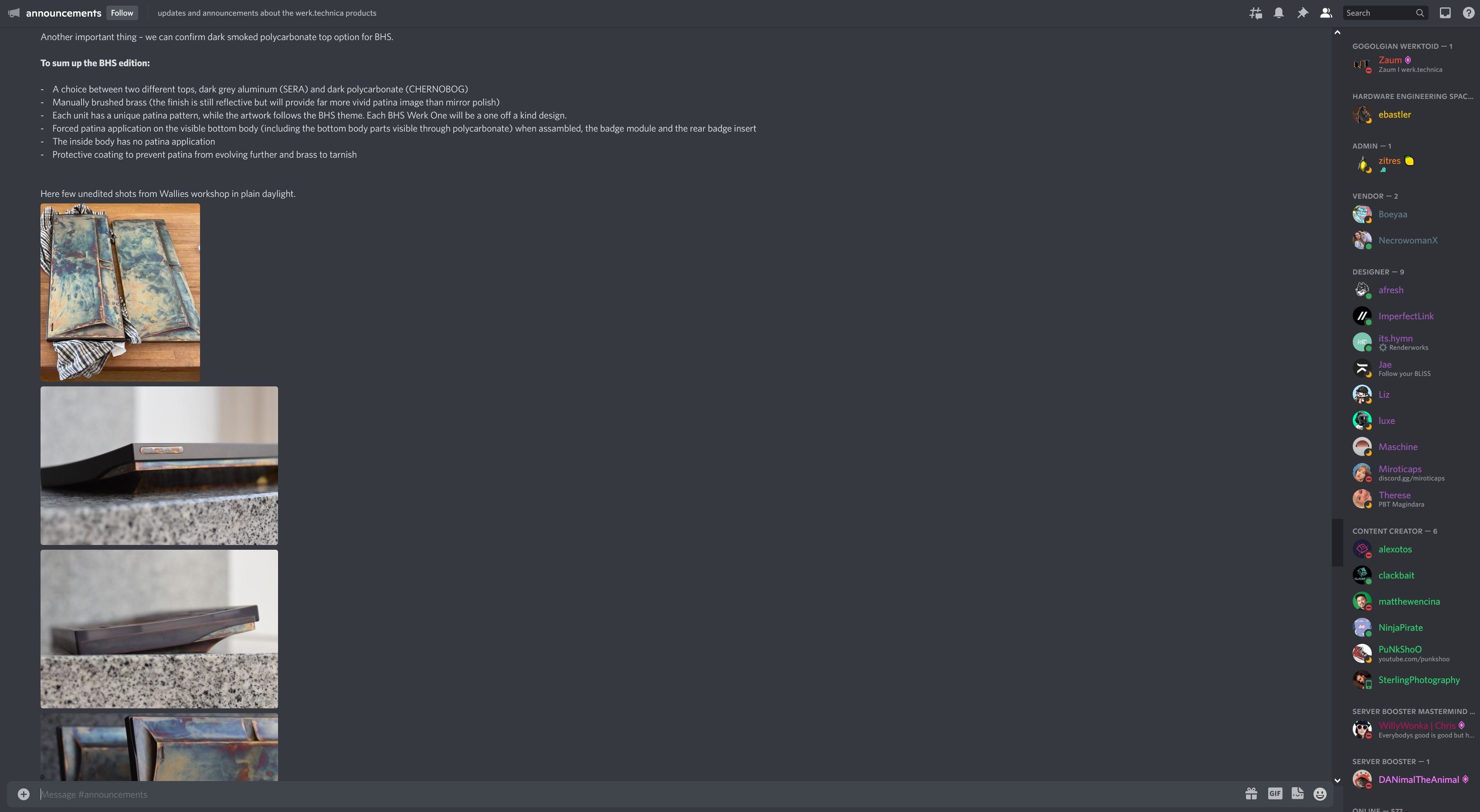 OUR COmmunity
---
werk.technica wouldn't be what it is today without you - our community. Over the past couple of years, we've been building a rather big and active following of custom keyboard enthusiasts from all around the globe, following the development process of our designs, chatting with the werk.technica team, just spamming kidney memes and occasionally talking about new switch, board and keycap releases. Drop by on our discord, it's a weirdly happy place. If you have support inquiries you can contact us directly there.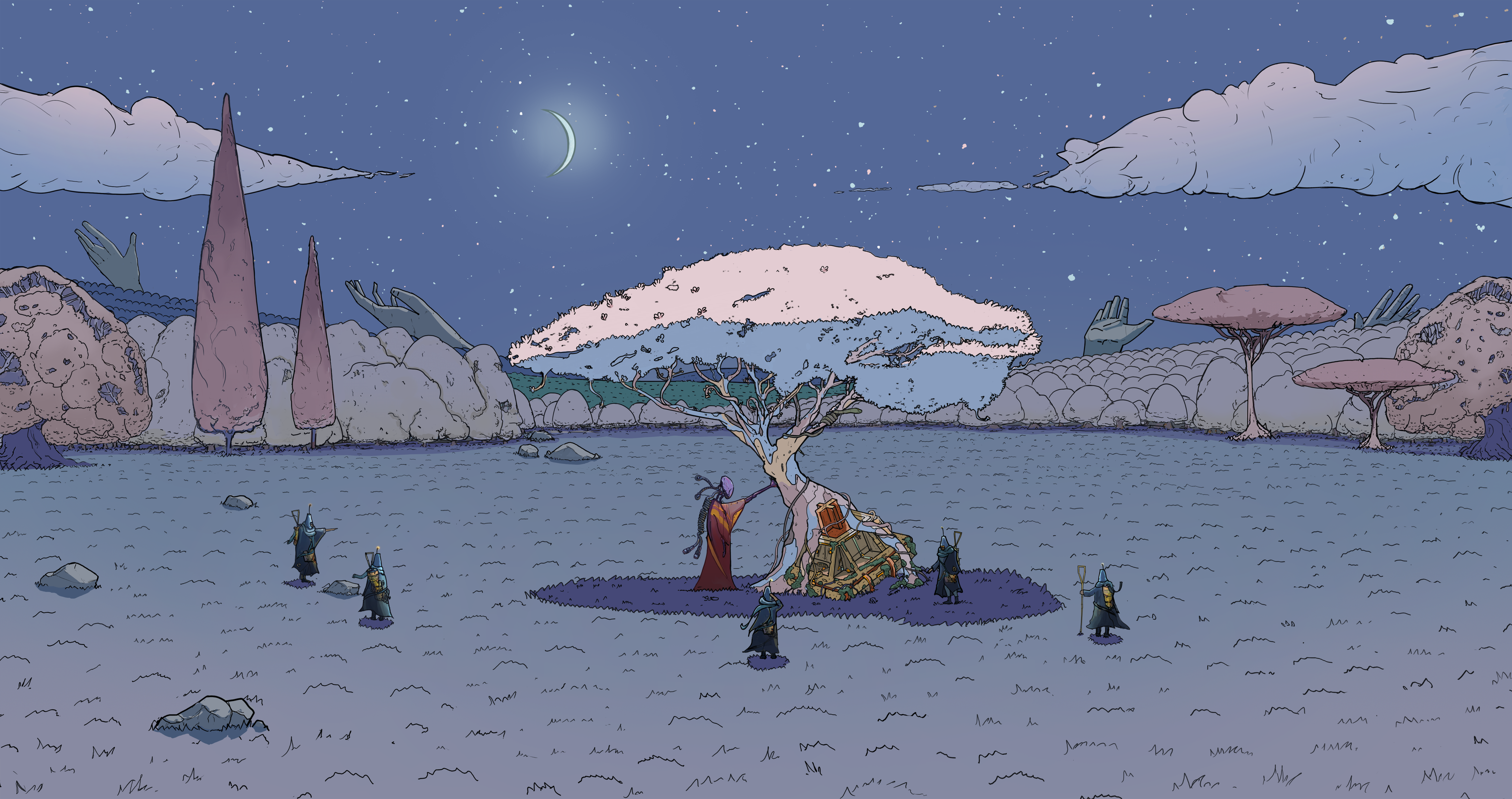 Team
---
After the founding in Tübingen, Germany in 2020 by Zaum, a visual and conceptual designer with over 15 years of experience, our team began to grow fast. Today we at werk.technica are designers, artists, sound and electronic engineers from all around the world: Europe, the States, Asia and Middle East. Keyboards are a common ground where everybody's interests meet. Driven by passion and curiosity we will always develop each of our products as if we would make them for ourselves.